CB2 CUSTOMER PICKUP AREA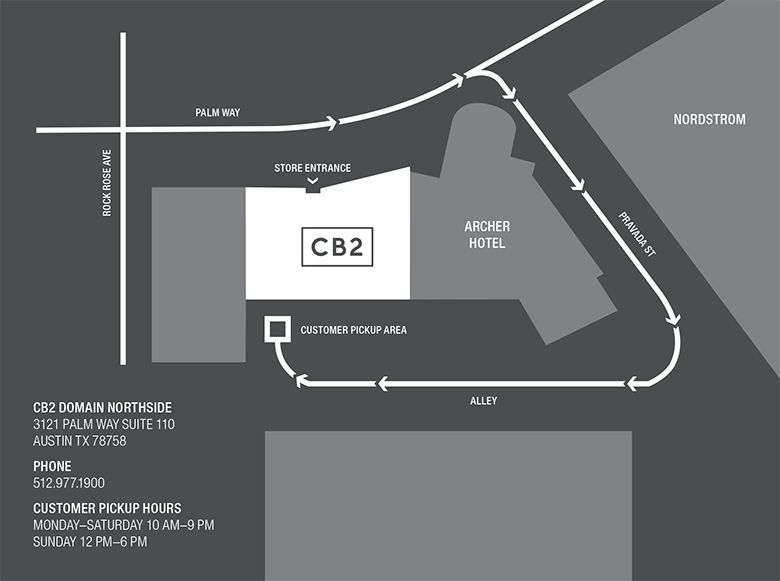 Thank you for shopping at CB2
Please ring bell at pickup entrance and present your receipt.
Please bring an appropriate-size vehicle and any additional packaging (blankets, pads, rope, etc.) at the time of pickup.
You will be asked to sign a release form for your merchandise upon picking it up.
If merchandise protrudes from vehicle customer must sign a waiver. CB2 associates will not tie merchandise to a vehicle but can provide covering against inclement weather.
All balances must be settled with the store before picking up your purchase.
Merchandise left beyond 14 days will be returned to stock and a credit will be issued to the original form of tender.
Location Details
Address of CB2 Domain Northside is 3121 Palm Way Suite 110, Austin Texas, 78758
Store Entrance is parallal to Palm Way St.
Phone: 512-977-1900
Customer Pickup Hours Monday to Saturday 10am to 9 pm. Sunday 12 pm to 6 pm.
Customer Pickup Area is behind the store. You can enter the alley from Pravada St and Rock Rose Ave.