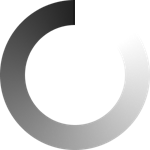 Frosted Candelabra 25W Bulb
Full bulb casts 25 watts of soft light from our twig wall sconce, or anywhere you glow.


Frosted Candelabra 25W Bulb. 1.75" dia. x 2.75"H
Incandescent
Frosted white glass
25W
Average rated lifespan of 2500 hours, based on a usage of three hours per day
Brass base
Dust with soft, dry cloth
Imported
Note: This item is manufactured in compliance with U.S. standards. If you are purchasing this item for use outside of the U.S. or Canada, use only with the appropriate outlet adaptor and voltage converter for your country. Do not plug into an electrical outlet higher than 110-120V as this could result in fire and/or injury.